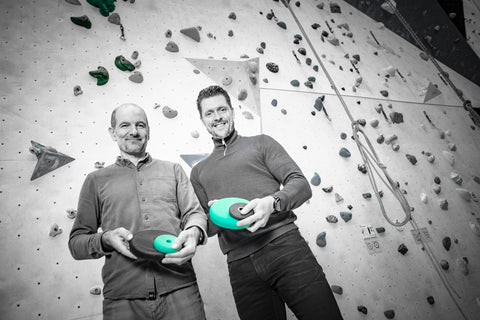 Greenholds news
Upcoming events
Greenholds is excited to announce some dates for your diary! We will be attending three major events in the world of climbing this autumn: the ABC Conference (UK) on 14 and 15 September; Salon de l'Escalade (France) on 29 and 30 September; Vertical Pro (Germany) on 24 and 25 November. Come and meet us to talk about your projects and get a first-hand look at our latest releases.
In the spirit of our partnership, we will be attending the first 2 fairs in collaboration with our new partner EP-Climbing. Come and visit us at their booth!
Do you remember our introduction of Trainingholds last year? We are expanding our portfolio. At ABC we will introduce the world's first 100% recyclable DownClimb Jug! Come and have a grip and climb down responsible 😉.
Even more exciting perhaps is the introduction of the World's first 100% recyclable routesetting shapes made out of waste! We will introduce around 40! different shapes in 2 different hights. These holds will be introduced at Vertical Pro in Friedrichshafen November 2023. You don't want to miss out on this one.
Are you interested in knowing more about our latest releases? Contact us to schedule a meeting!
ABC Conference
Dates: 14 - 15 September
Location: Magna Science Adventure Centre, Rotherham (UK)
Stand number: E3 – E7
Salon de l'Escalade
Dates: 29 - 30 September
Location: AlpExpo – 20, Avenue d'Innsbruck, 38100 Grenoble (France)
Stand number: TBA
Vertical Pro
Dates: 24 - 25 November
Location: Messe Friedrichshafen (Germany)
Stand number: TBA