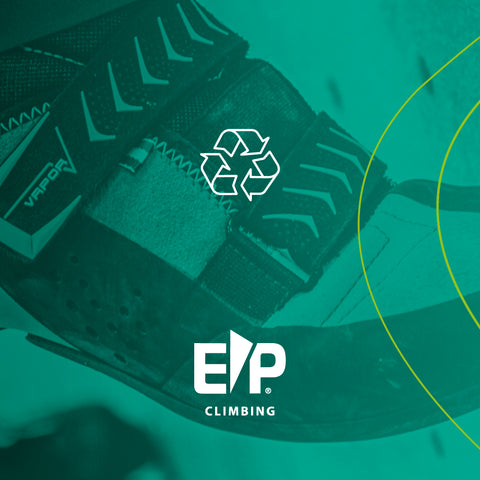 Greenholds news
Collaboration EP Climbing and Greenholds
Announcement
We are thrilled to announce our collaboration with the founder of indoor sportsclimbing; EP Climbing (Entre-Prises) This partnership will allow both companies to combine their unique strengths, resources, and expertise in order to respond on the demands of the climbing industry market.
Goal
The goal of this partnership is to provide the indoor climbing world new solutions towards the challenges we face, regarding a more sustainable climbing sport.
EP Climbing
EP Climbing is known as a pioneering market leader in the world of indoor climbing. What started in 1983 with the invention of a climbing hold, evolved into one of the world's biggest manufacturers of climbing walls, -holds and -volumes. With their empowering mission "Brings climbing to everyone", EP has been providing cutting-edge climbing infrastructure, that are tailor-made by expert designers & engineers and manufactured in state-of-the-art manufacturing units with the highest precision and finishing for the last 35 years.
Greenholds
The world is crying out for sustainability. Greenholds is on a mission to make sportsclimbing more sustainable. The past 5 years Greenholds has dedicated to R&D with several partners to find the solution for producing 100% recyclable climbing holds, made out of waste. And with success! First products are already on the market. New products are on their way. Greenholds managed to invent the new generation of climbing holds.
Combining strength
Combining the entrepreneurial power of EP Climbing with the knowledge of Greenholds feels perfectly compatible. A strong partnership which will go across boundaries. A partnership with power and believe. A perfect match to combine their missions. "Bring sustainable climbing to everyone".
So, we are proud to celebrate our partnership towards the future. Further exploring the possibilities in products and services we can offer towards the industry. Because exploring is in our nature. We want to know what is on the top so we can share with the world. To benefit for our planet we all care about.
Thank you
We gratefully want to thank EP Climbing for this opportunity to help us chase our dream. A sustainable climbing sport. Together we can step into the next era of sportsclimbing.
Products &Tradeshows
Greenholds Products will be available though Greenholds webshop and EP Climbing distributions for retail and projects.. EP Climbing and Greenholds will present themselves in partnership on the ABC conference in Rotherham, Salon de l'escalade in Grenoble, ElCap festival in … and on Vertical Pro in Friedrichshafen.